Who are we?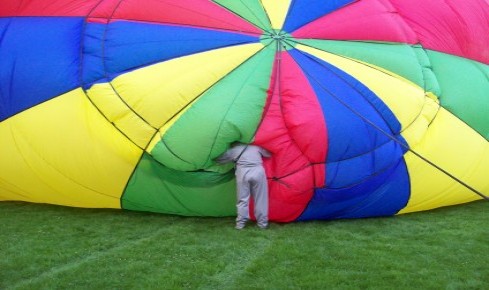 Aerovolare Montgolfières is one of the first balloon operator in Belgium, active in ballooning since 1979. We provide a number of services to both individuals and companies in Belgium, France and Luxemburg. These services include fare-paying passenger flights, aerial advertising and corporate events.

We operate under belgian air operator certificate nr 381, issued by the Service Public Fédéral Transport (Civil Aviation Belgian Authority). Our pilots hold commercial pilots licences and have the highest qualifications. All our balloons are fully maintained for public transport and we carry full passenger and third-party liability insurance.
A crew member checking balloon parachute system.