First class fare hot air ballooning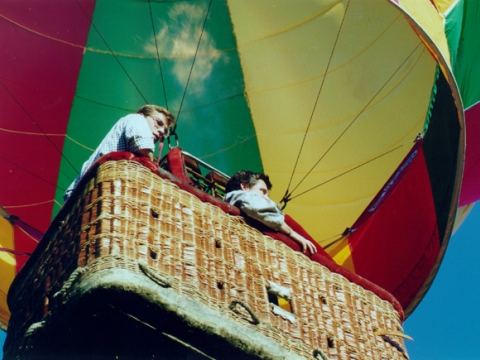 Hot air ballooning with our "Champagne first class" fare ticket!
Let's enjoy comfort and personalized service in one of our first class balloon flights: really unforgettable: memory stay for a lifetime!
Don't hesitate, order your Aerovolare flight today or choose to offer our first class "tradition" balloon voucher! Superb overfly of Brabant Wallon, Namur, Liège and Brussels area!
Keep in mind that your children will fly with an important price reduction.
Your first class ticket will be send to you by express postal service the same day, without complementary charge, to your private or office address: easy, especially if you intend to offer the gift voucher the same evening!
Our first class flights will allow you to realize an original movie with your friends and family: a Champagne glass will be served in flight, just for your fun and pleasure.
Is it really urgent? Make an immediate booking by calling (32) (0) 472 222 333: the balloon flight vouchers will be delivered to you the same day!