Winter balloon flights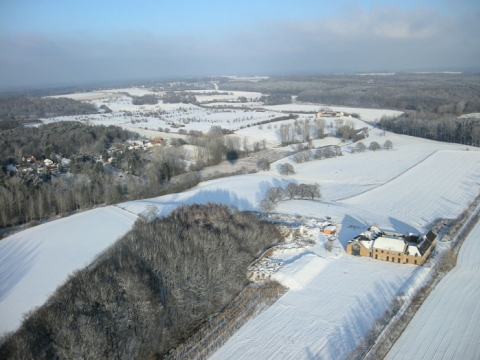 Winter ballooning is not for everybody, but if you don't mind some cool and clean air, winter remain a fantastic season to go ballooning! Cold temperatures means the balloon has a greater lift, so it floats longer and respond also faster! This performance increase is a treat and we tend to strech the flights a bit longer and fly maybe also a little higher than we usually do during the summer period.
Scientifically, it is the temperature difference between inside and outside the balloon, and not the absolute inside temperature, that determines the lift: so a much lower internal temperature is sufficient to fly in cold weather!